Our Mission
Setting the Captives Free, One Soul At A Time
For this reason was the Son of God made manifest, that He might destroy the works of the devil (1 John 3:8)
our services
Loving God, helping others and serving the world
The Word
Here The Bible Comes To Life - Learn How To Apply It Practically In Your Life
Worship
Experience The Presence Of God With Powerful Praise & Worship
Prayer
Daily Prayer Services To Help You Connect With God For Your Breakthrough
Deliverance
The Power Of God To Heal & Set The Captives Free .... Discover Our Services!
The Grace of Giving
A generous soul will prosper. God bless our donators!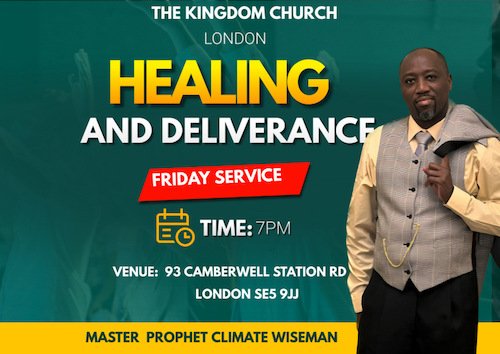 Get Delivered one to one by attending in person one of the most powerful deliverance and healing service in Europe with master prophet climate. Every Friday at 7PM, we hold one of the most powerful Healing & Miracle Services in the UK, an opportunity for you to receive personal prayer and healing for whatever it is you are believing God for.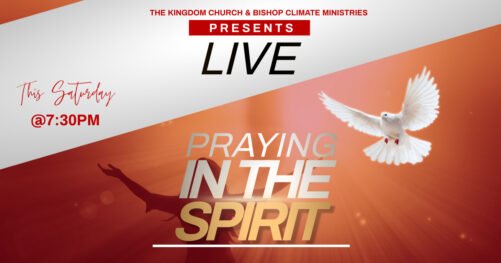 Our Church
93 Camberwell Station Road, London, London
Discover the secret weapon of praying in the Spirit, your secret prayer language. This is the key to receiving God's wisdom, to hearing God's voice more clearly, to walking in…
Our Church
93 Camberwell Station Road, London, London
PRAY.UNTIL.SOMETHING.HAPPENS. Every Sunday morning at 9AM, come and join us for 1 hour of Prayer & Impartation. If you are facing exceptional circumstances, and need a serious breakthrough, this is one…
latest sermons
End Of The Month Anointing Of The Feet Miracle Service
Powerful Testimonies
All Things Are Possible - Hear From Some Of Our Members!
I moved to London from the USA 5 years ago. At the same time I had been going through all manner of problems; even in my workplace as a professional doctor. Nobody seemed to know that if great people have personal issues, only God can deal with it. Many churches I attended were just good with motivation but not dealing with the root of my problem. After searching I found The Kingdom Church. It was a practical church where all your issues are sorted out. After I began to attend this church all my problems are over. Now I am able to live my life as I should be. Thank you to my Bishop for all prayers, deliverance and guidance. If you are a professional, this is the church for you.
read our blog
Latest articles
  Watch The Prophet Accurately Discern What Has Been Causing All Her Problems In Life! …
God is with us, God loves us. We're sharing His Power.