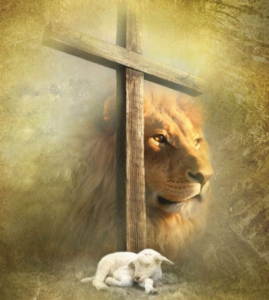 Dear Child Of God
We hope this message finds you well and filled with the blessings of the divine. We are excited to extend a special invitation to our upcoming church service, where we will continue our series on how to cultivate luck and favour in life.
Before we delve into this week's teaching, we have an awe-inspiring testimony to share with you. It is the remarkable story of a woman who, against all odds, experienced an extraordinary stroke of luck and favour in her life. This lady found herself in a challenging situation—unqualified for the job she desired and lacking proper documentation. However, through her unwavering faith and obedience to the instructions given by Prophet Climate, her life took an incredible turn.
As she attended our church services and listened attentively to the teachings, she absorbed the ten keys that were shared on how to provoke luck and favour. Embracing these principles with faith and determination, she believed that God would intervene in her situation. Following Prophet Climate's instructions, she persevered and trusted that luck and favour were within her reach.
And lo and behold, in a miraculous twist of events, she received an unexpected phone call. It was an opportunity for the exact job she desired, despite her qualifications and documentation being inadequate. This divine intervention not only transformed her career but also ignited a spark of hope within her heart. Her testimony serves as a powerful reminder that when we align ourselves with faith, obey divine instructions, and cultivate luck through God's grace, the impossible becomes possible.
Inspired by this remarkable testimony, we will continue our series on how to cultivate luck and favour in life. Building upon the ten keys we explored last week, we will dive deeper into each principle, uncovering practical ways to apply them to our daily lives. Through biblical teachings and powerful scriptures, we will discover how faith, obedience, and a positive mindset play vital roles in attracting luck and favour.
We want to emphasise the importance of attending church services. It is within the walls of our faith community that we find support, encouragement, and the opportunity to grow spiritually. Join us as we unite in worship, fellowship, and the pursuit of a blessed and purposeful life.
We invite you to join us for our upcoming services on 11/06/2023. Come with an open heart and a readiness to witness the incredible ways in which the divine can transform lives. Let us learn from the testimony of the lady who experienced unprecedented luck and favour. Together, we will explore the teachings of the Scriptures and apply them to our lives, knowing that God's blessings are available to all who seek them.
We eagerly anticipate your presence among us and the opportunity to share in the blessings that await us. May the divine grace shine upon you and guide you on your journey.
COME EXPECTING SOMETHING GREAT TO HAPPEN!
Here is a breakdown of tomorrow's Super Sunday Family Word Service:
09:00AM – P.U.S.H Prayer –  Join us as we Pray Until Something Happens. You can bring your documents as a point of contact 
10:30AM – Prophetic Hour – This is your opportunity to see the Man of God for a quick Prophetic word over your life.
11:30AM – Family Word Service – A time for Praise, Worship and a powerful word from the Man of God.
3:30PM – Miracle Pool & Prophetic Service – Receive prophetic instructions from Heaven from God's General, Bishop Climate Wiseman.
Scripture: "For I know the plans I have for you," declares the Lord, "plans to prosper you and not to harm you, plans to give you hope and a future." – Jeremiah 29:11
See you soon, 
MEGA TKC Miracles House,
93 Camberwell Station 
Road Se5 9JJ 
Tel: +44 207 738 3668/3476
Always Praying For You 
Prophet Climate