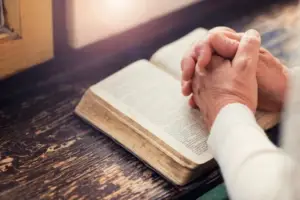 Good Day Child of God,
Today's Devotion and Reflection is based on the Scripture: Psalm 90:17 (NIV)
"May the favour of the Lord our God rest on us; establish the work of our hands for us— yes, establish the work of our hands."
Short Prayer:
Heavenly Father, I thank you for your favour that rests upon me. I surrender my work and endeavours into your hands, asking for your favour to establish and guide them. May everything I do bring glory to your name. In Jesus' name, amen.
Reflection:
Today, acknowledge that God's favour goes beyond personal blessings—it extends to the work of our hands. When we commit our work and plans to Him, His favour becomes a guiding force, establishing and bringing success to our efforts. Embrace the truth that God's favour is not limited to certain areas but encompasses every aspect of your life, including your work.
Affirmation:
"I am surrounded by God's favour, and it establishes the work of my hands. Through His favour, I am equipped for success and impact."
Prayer Points:
1. Thank God for His favour that extends to every area of your life, including your work or daily tasks.
2. Pray for wisdom and guidance as you navigate your professional responsibilities.
3. Ask God to bless the work of your hands and to use it as a platform to honour Him and bless others.
4. Pray for favour in your interactions and collaborations with colleagues, clients, or customers.
5. Seek God's favour for creative ideas, innovation, and productivity in your work.
Yours In Prophecy, 
Prophet Climate
Join the WhatsApp group and receive powerful daily devotions from Master Prophet Climate. Experience spiritual growth, inspiration, and blessings as you dive into the depths of God's Word. Don't miss out on this opportunity! Click to join and embark on a transformative journey of faith.
Please Click To Receive This Daily Devotion on Your WhatsApp On Your Phone Daily