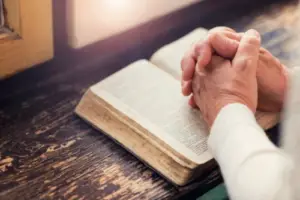 Good Day Child of God,
Today's Devotion and Reflection is based on the Scripture: Psalm 84:11 (NIV) "For the Lord God is a sun and shield; the Lord bestows favour and honour; no good thing does he withhold from those whose walk is blameless."
Short Prayer:
Heavenly Father, I thank you for being my sun and shield, and for bestowing favour and honour upon me. Help me to walk blamelessly before you, that I may receive every good thing you have in store for me. In Jesus' name, amen.
Reflection:
Reflect on the promise that God bestows favour and honour upon those who walk blamelessly before Him. Blamelessness does not imply perfection, but a heart that seeks to honour God and live in accordance with His Word. Trust that as you align your life with God's principles, He will pour out His favour and withhold no good thing from you.
Affirmation:
"As I walk blamelessly before God, He bestows His favour and honour upon me. I trust that He will withhold no good thing from my life."
Prayer Points:
1. Thank God for being your sun and shield, providing guidance and protection.
2. Pray for the strength and wisdom to walk blamelessly before God, seeking to honour Him in all your ways.
3. Ask God to purify your heart and remove any attitudes or behaviours that hinder your blameless walk.
4. Pray for favour and honour in your personal and professional life, that your actions may reflect the goodness of God.
5. Seek God's guidance and discernment in every decision, trusting that He will withhold no good thing from your life.
Yours In Prophecy, 
Prophet Climate
Join the WhatsApp group and receive powerful daily devotions from Master Prophet Climate. Experience spiritual growth, inspiration, and blessings as you dive into the depths of God's Word. Don't miss out on this opportunity! Click to join and embark on a transformative journey of faith.
Please Click To Receive This Daily Devotion on Your WhatsApp On Your Phone Daily