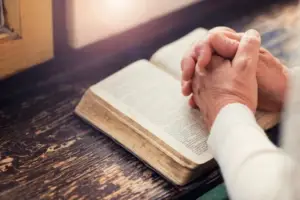 Good Day Child of God,
Today's Devotion and Reflection is based on the Scripture: Proverbs 8:35 (NIV)
"For those who find me find life and receive favour from the Lord."
Short Prayer:
Gracious Father, I seek your presence and wisdom today, knowing that in finding you, I find life and receive your favour. Open my eyes and heart to your ways, that I may walk in your favour each day. In Jesus' name, amen.
Reflection:
Consider the incredible promise found in God's Word that those who seek Him find life and receive His favour. In your pursuit of God, you discover the abundant life He has prepared for you, filled with His favour and blessings. As you align your heart with His purposes, expect to experience His favour in every area of your life.
Affirmation:
"As I seek God, I find life and receive His favour abundantly. His favour empowers me to walk in victory and fulfil His calling."
Prayer Points:
1. Thank God for the gift of life and for the opportunity to seek Him daily.
2. Pray for a deeper hunger and thirst for God's presence and wisdom in your life.
3. Ask God to reveal His purpose and calling for your life, that you may walk in alignment with His will.
4. Pray for favor and divine connections in your personal and professional networks.
5. Seek God's favor in your finances, asking for wisdom in stewardship and provision for your needs.
Continue to seek God's favor and follow His leading, knowing that as you do, you will experience the fullness of life and the abundance of His favor in all areas. Trust in His unfailing love and rejoice in His favor upon your life.
Yours In Prophecy, 
Prophet Climate
Join the WhatsApp group and receive powerful daily devotions from Master Prophet Climate. Experience spiritual growth, inspiration, and blessings as you dive into the depths of God's Word. Don't miss out on this opportunity! Click to join and embark on a transformative journey of faith.
Please Click To Receive This Daily Devotion on Your WhatsApp On Your Phone Daily