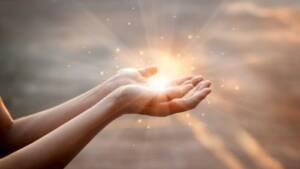 Good Day Child of God,
Today's Devotion and Reflection is based on the Scripture: Psalm 5:12 (NIV)
"Surely, Lord, you bless the righteous; you surround them with your favour as with a shield."
Short Prayer:
Heavenly Father, I thank you for your blessings and for surrounding me with your favour as with a shield. As I experience your favour in my life, help me to be a conduit of your blessings to others. In Jesus' name, amen.
Reflection:
Reflect on the truth that God blesses the righteous and surrounds them with His favour. As you receive His favour, consider how you can extend His blessings to others. Let His favour flow through you in acts of kindness, generosity, and love. Be intentional about sharing the blessings you have received from God with those around you.
Affirmation:
"God's favour surrounds me as a shield, and I am called to be a channel of His blessings to others. I am blessed to be a blessing."
Prayer Points:
1. Thank God for His blessings and favour in your life.
2. Pray for opportunities to be a blessing to others, that you may extend God's favour to those around you.
3. Ask God to open your eyes to the needs of those in your community or circle of influence, and to give you a compassionate heart to help meet those needs.
4. Pray for resources and provision to be able to bless others abundantly.
5. Seek God's guidance in using your talents, skills, and resources to make a positive impact in the lives of others.
Yours In Prophecy, 
Prophet Climate
Join the WhatsApp group and receive powerful daily devotions from Master Prophet Climate. Experience spiritual growth, inspiration, and blessings as you dive into the depths of God's Word. Don't miss out on this opportunity! Click to join and embark on a transformative journey of faith.
Please Click To Receive This Daily Devotion on Your WhatsApp On Your Phone Daily