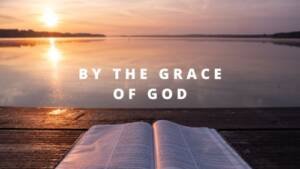 Good Day Child of God,
Today's Devotion and Reflection is based on the Scripture: Ephesians 2:8 – "For by grace you have been saved through faith, and that not of yourselves; it is the gift of God."
Devotion:
God's gift of salvation. Our salvation wasn't something we earned or deserved, but a gift from God. This is what makes us truly fortunate.
Prayer:
Dear Lord, I thank you for the gift of salvation. Help me to always remember that it is not my works but your grace that saved me. Amen.
Prophecy:
I prophesy over you that your faith in God's grace will grow stronger. You will experience His salvation in every area of your life, making you truly fortunate.
Reflection:
Reflect on God's gift of salvation today. Consider how this gift of grace has made you the luckiest person in the world.
Yours In Prophecy, 
Prophet Climate