Join Us Live Online via Youtube, Facebook and/or Zoom from 6PM, 7:30PM & 10PM! It's all night of Back-to-Back Prophetic Sessions.
Global Partners Prayer Meeting @6PM – Whether you are a partner or have just come into contact with our ministry, sit at the feet of the prophet and discover the benefits of being a partner with our ministry. You'll also learn how to tap into the prophetic anointing so that it can be manifested in your life. This is one session you don't want to miss. Every Thursday @6PM UK Time
Straight Talk (Financial Deliverance) @7:30PM – If you ever wondered if it is God's will for you to prosper, then you can't afford to miss this session. No matter where you are financially, whether you are struggling or just need to go to another level, the wisdom that God has given this young man, the son of Master Prophet Climate, will help you reach into the realm of heaven and begin to experience the Blessing of God in your life. Every Thursday @7:30PM immediately following our Global Partners Prayer Meeting
School of Deliverance @10PM – Become a master in spiritual warfare. With over 25 years experience in the ministry of healing and deliverance, the Master Prophet will take you into deep revelation and understanding of the Word of God so that you can learn how to war against the powers of darkness and take back control of your life. If you are facing any form of spiritual limitation, blockage, failure, sickness, oppression, lack,  etc. this class will help you to overcome and be free. Powerful revelations, prophecies and prayers! Every Thursday @10PM UK Time, immediately following our Straight Talk session!
Master Prophet Climate Wiseman is inviting you to a scheduled Zoom meeting.
Topic: Global Partners Prayer Meeting & Free 1 Hour Deliverance Master Class
Time: EVERY THURSDAY at 6PM UK TIME (GMT)
Join Zoom Meeting
https://us02web.zoom.us/j/83737476713?pwd=Q0JqVlVwamozdXM3ZzRtRjBTZXpvZz09
Meeting ID: 837 3747 6713
Passcode: 286458
Do You want me to print your prayer request and pray for it before and after the program time 
CLICK TO SUBMIT YOUR TONIGHT PRAYER REQUESTS HERE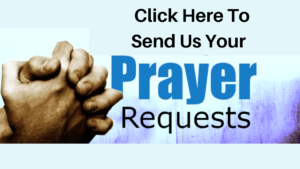 Finding Your Local Time
As we are in the UK, all of the times listed are in BST Time. If you aren't sure of the time in your local area, just click to use this link here to find the difference in time, you can enter your city to find your time and then add or subtract it from the times listed above
Visit https://www.timeanddate.com/time/map/  (or see the image below)
We are in the Grey Zone (UTC)
Example: If you are in New York (which is 5 hours behind) then the first session would start at 1PM your time
If you are in Melbourne (which is 10 hours ahead) then the first session would start at 2am your time
** Please note that all of our sessions are recorded live on Youtube and can be replayed at a later time if you are unable to watch or miss a session.