For Live Prophecy Call Now
UK +44 20 7738 3668.

USA Call +1 347 708 1449
Did You Know God's Power Works At Midnight… The Most Powerful Deliverance Happens At Midnight !!!
Are You Ready For Breakthrough?
CLICK BELOW AND CHOOSE YOUR DAY
The Solutions You Need In Today's Troubled World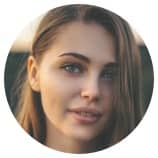 Testimony In Less Than 24 Hours
After receiving my prophecy & prayers, the spell was broken instantly and I experienced results in less than 24 Hours – Sophia
Immigration Status Granted
CALL NOW AND SPEAK WITH ONE OF OUR DELIVERANCE MINISTERS TODAY FOR FREE!
USA CALL +1 347 708 1449
UK CALL + 44 20 7738 3668
PRAYERFUL PERSON IS A POWERFUL PERSON
Copyright 2022 © Bishop Climate Ministries