For Live Prophecy Call Now
UK +44 20 7738 3668.

USA Call +1 347 708 1449
The World's Most Powerful & Accurate Prophet Wants To Speak To You!
Are You Ready To Discover Your Future?
Receive Free Personal Prophet Word
The Solutions You Need In Today's Troubled World
Get Honest & Accurate Prophecies About Any Area Of Your Life
+44 20 7738 3668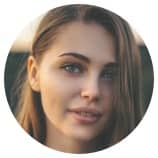 Testimony In Less That 24 Hours
CALL NOW AND SPEAK WITH ONE OF OUR PROPHETIC CONSULTANTS TODAY!
USA CALL +1 347 708 1449
UK CALL + 44 20 7738 3668
You Only Get One Chance To Make The Right Decision
Copyright © Bishop Climate Ministries